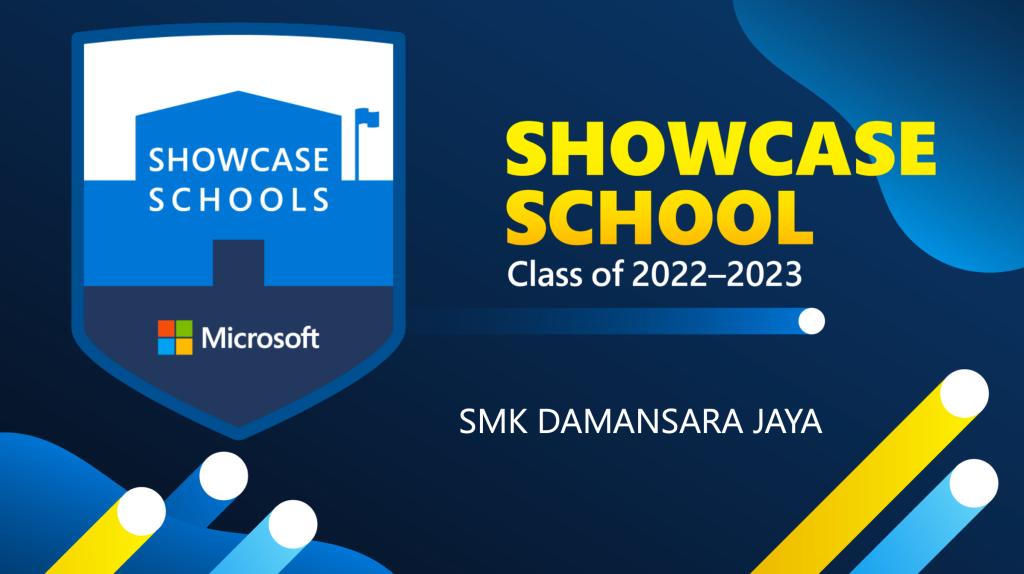 The Microsoft Showcase Schools Program is an opportunity to engage with Microsoft and like-minded school leaders around the world to deepen and expand education transformation using the Education Transformation Framework.
Building on our decades of work with policy makers, school leaders and educators around the world, Microsoft supports Schools in the Showcase School program with resources and ideas turn their vision into reality.
Showcase Schools create student-centered, immersive, and inclusive experiences that inspire lifelong learning, stimulating development of essential future-ready skills so students are empowered to achieve more.
Congratulations to SMK Damansara Jaya for being selected as a handful of schools in Malaysia as a Microsoft Showcase School.
Congratulations also to the following teachers who are now Microsoft Innovative Educator Expert ( MIE ) !